Yamaha R1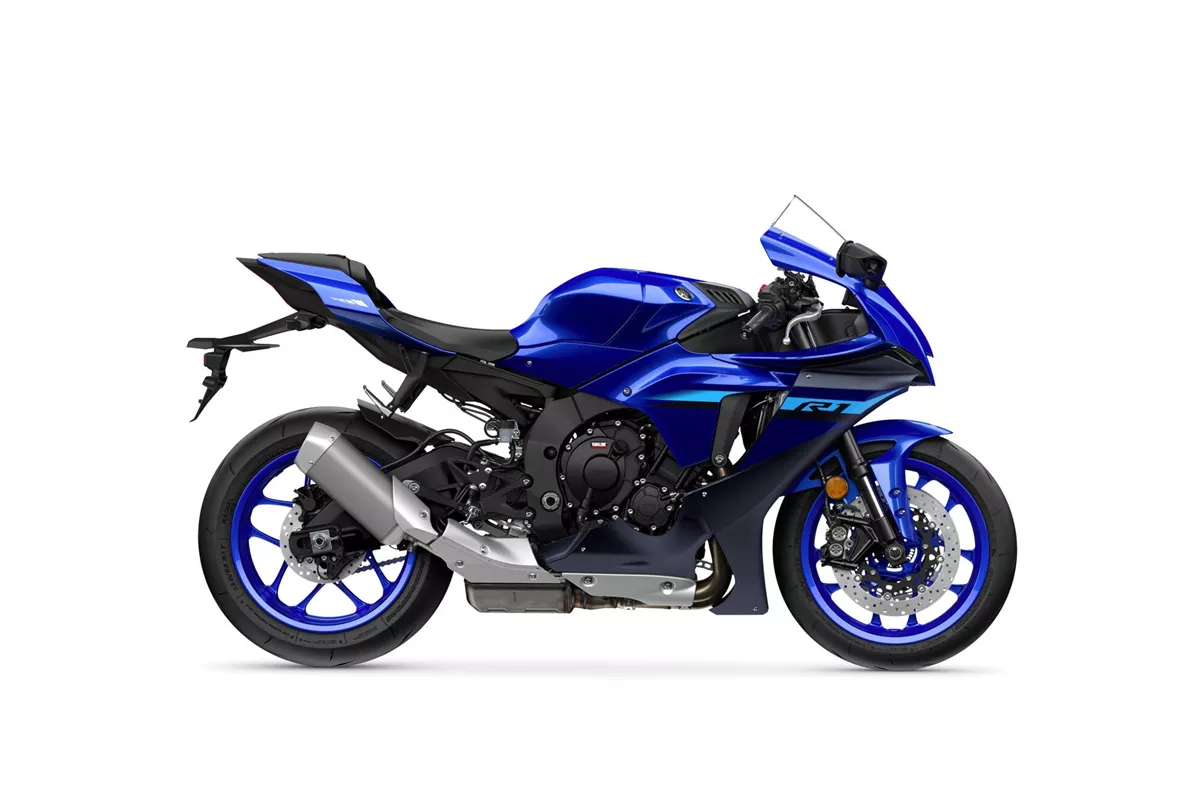 Key Specification Yamaha R1 2024
Engine and Drive Train
| | |
| --- | --- |
| Bore | 79 mm |
| Stroke | 50.9 mm |
| Engine power | 200 HP |
| Rpm at Max. Power | 13500 rpm |
| Torque | 113.3 Nm |
| Rpm at Torque | 11500 rpm |
| Compression Ratio | 13 |
| Clutch Type | Multiplate in oil-bath |
| Valves | DOHC |
| Displacement | 998 ccm |
Suspension Front
Suspension Rear
| | |
| --- | --- |
| Shock absorber | Monoshock |
| Travel | 120 mm |
Chassis
| | |
| --- | --- |
| Frame type | Deltabox |
| Rake | 102 degree |
| Trail | 24 mm |
Brakes Front
Brakes Rear
Assistance Systems
| | |
| --- | --- |
| Advanced Rider Assistance Systems | Launch-Control, Traction control |
Dimensions and Weights
| | |
| --- | --- |
| Front tyre width | 120 mm |
| Front tyre height | 70 % |
| Front tyre diameter | 17 inch |
| Rear tyre width | 190 mm |
| Rear tyre height | 55 % |
| Rear tyre diameter | 17 inch |
| Length | 2055 mm |
| Width | 690 mm |
| Height | 1150 mm |
| Wheelbase | 1405 mm |
| Seat Height | 855 mm |
| Kerb Weight (with ABS) | 201 kg |
| Fuel Tank Capacity | 17 l |
| License compliancy | A |
| Range | 236 km |
| Combined CO2 emissions | 168 g/km |
| Combined fuel consumption | 7.2 l/100km |
| Stationary noise | 96 dB |
Price Yamaha R1
Current average market prices
Yamaha R1 History
Yamaha R1 2023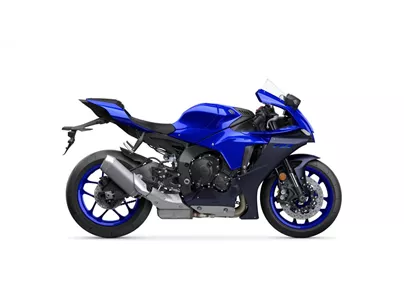 Yamaha R1 2022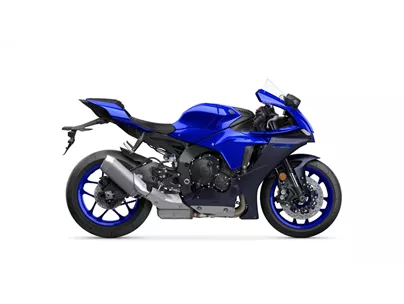 Yamaha R1 2021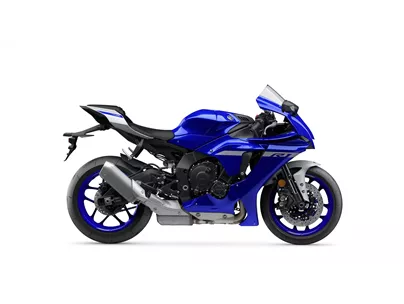 200 HP
998 ccm
199 kg
$19,211.00avg. market price
Yamaha R1 2020
200 HP
998 ccm
199 kg
$18,855.00avg. market price
Yamaha R1 2019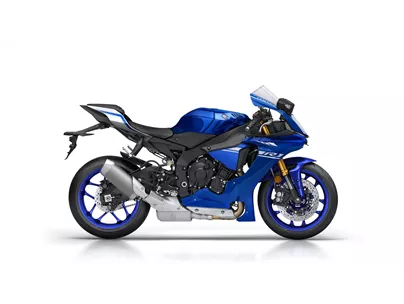 200 HP
998 ccm
199 kg
$18,459.00avg. market price
Yamaha R1 2018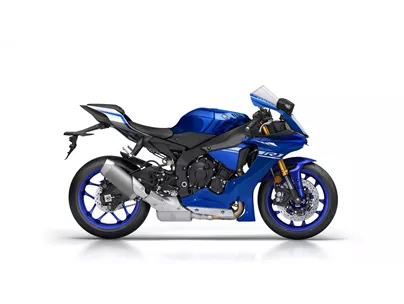 200 HP
998 ccm
199 kg
$22,558.00avg. market price
Yamaha R1 2017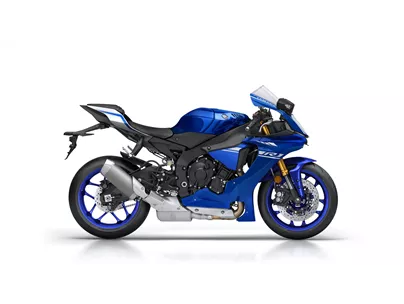 200 HP
998 ccm
199 kg
$14,619.00avg. market price
Yamaha R1 2016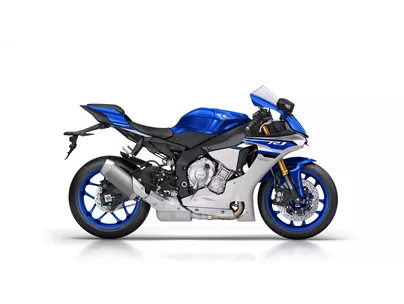 200 HP
998 ccm
199 kg
$14,644.00avg. market price
Yamaha R1 2015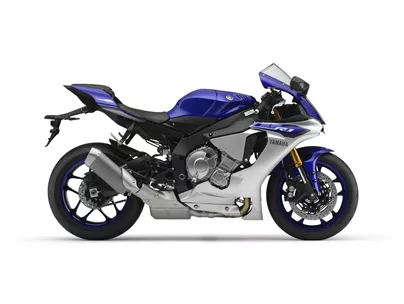 200 HP
998 ccm
199 kg
$11,139.00avg. market price
Yamaha R1 2014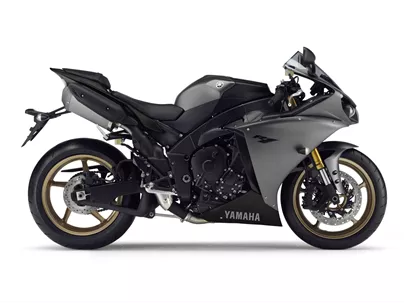 Yamaha R1 2013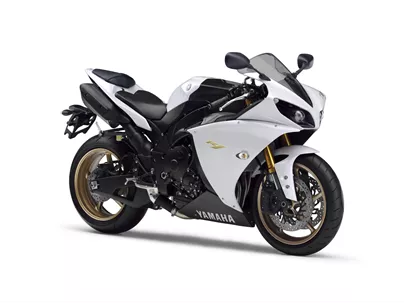 182 HP
998 ccm
206 kg
$10,105.00avg. market price
Yamaha R1 2012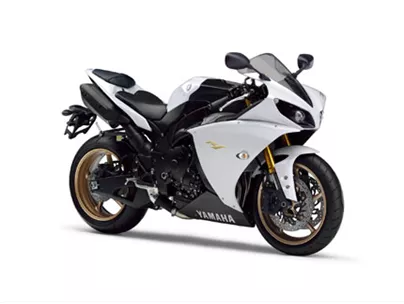 182 HP
998 ccm
206 kg
$9,706.00avg. market price
Yamaha R1 2011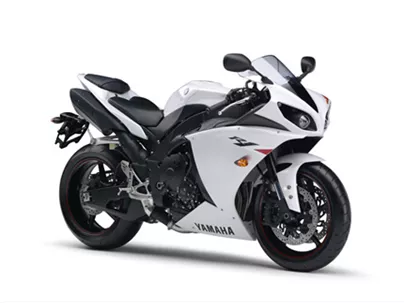 181 HP
998 ccm
206 kg
$8,454.00avg. market price
Yamaha R1 2010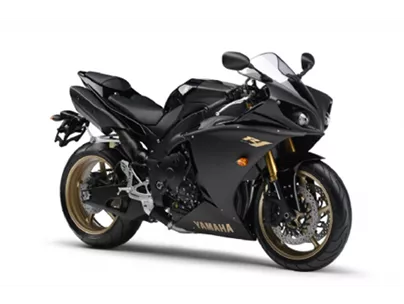 181 HP
998 ccm
206 kg
$7,841.00avg. market price
Yamaha R1 2009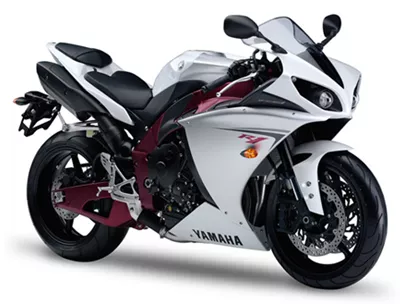 182 HP
998 ccm
206 kg
$7,057.00avg. market price
Yamaha R1 2008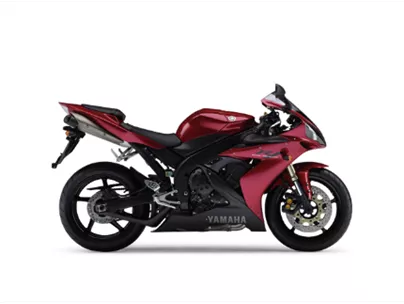 172 HP
998 ccm
172 kg
$5,854.00avg. market price
Yamaha R1 2007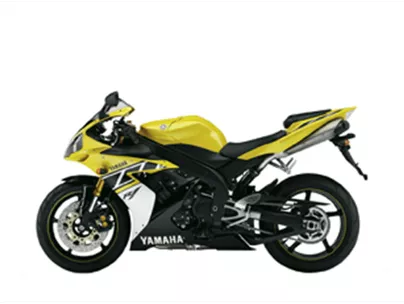 172 HP
998 ccm
172 kg
$5,627.00avg. market price
Yamaha R1 2006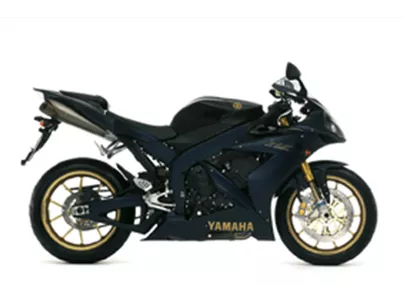 172 HP
998 ccm
172 kg
$5,314.00avg. market price
Yamaha R1 2005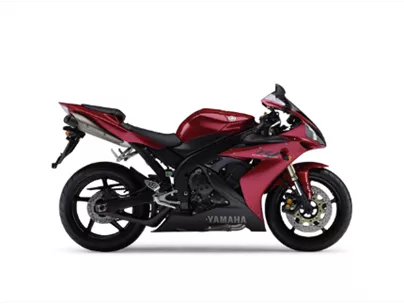 172 HP
998 ccm
172 kg
$4,510.00avg. market price
Alternatives to Yamaha R1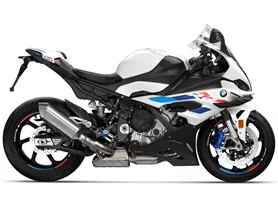 BMW S 1000 RR
210 HP
210 ccm
$8,281.00 avg. market price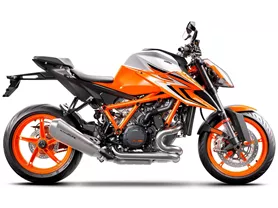 KTM 1290 Super Duke R
180 HP
180 ccm
$8,956.00 avg. market price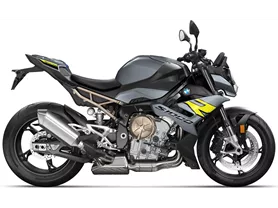 BMW S 1000 R
165 HP
165 ccm
$8,082.00 avg. market price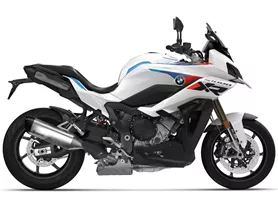 BMW S 1000 XR
170 HP
170 ccm
$10,659.00 avg. market price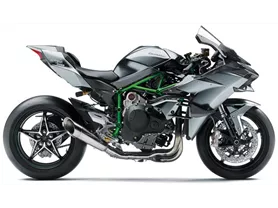 Kawasaki Ninja H2 R
310 HP
310 ccm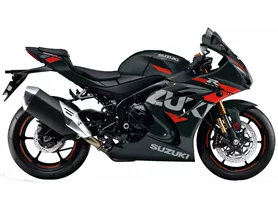 Suzuki GSX-R 1000
202 HP
202 ccm
$2,757.00 avg. market price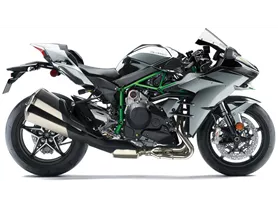 Kawasaki Ninja H2
231 HP
231 ccm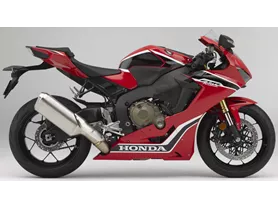 Honda CBR1000RR Fireblade
192 HP
192 ccm
$4,763.00 avg. market price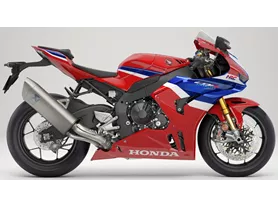 Honda CBR1000RR-R Fireblade SP
217 HP
217 ccm
$21,560.00 avg. market price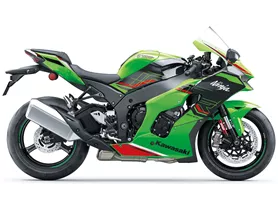 Kawasaki Ninja ZX-10R
203 HP
203 ccm
$4,050.00 avg. market price
FAQ Yamaha R1
What is the current market price of the Yamaha R1?

The current average market price of a Yamaha R1, year of manufacture 2022, is 16,540 USD with an average mileage of 141 km.

Which one is better? Yamaha R1 or BMW S 1000 RR?

You can compare these two motorcycles here. You can find all pros and cons of the comparable model here.

How about the availability of the Yamaha R1?

Compared to other Supersport bikes the availability is very good. There are very many Yamaha R1 bikes available on the market.

How stable is the price of a used Yamaha R1? What about the price trend?

Looking at the year of manufacture 2018, the price stability of a Yamaha R1 was very good compared to other Supersport bikes. The price trend was +9% in the first year, -20% in the second year and -5% in the third year.

How popular is the Yamaha R1?

There is a very strong demand for a Yamaha R1 on the market. Test reports of this model are very often read on the platform of 1000PS.

What is the data source for the content on this page?

The data comes from the online motorcycle magazine '1000PS'. 1000PS was founded in 2001. The company is based in Austria. Most of the content is published in German. However, the team also presents motorcycle test videos in English on YouTube. Here you can find 1000PS on Instagram.
TOP Comparisons
Yamaha R1 Pictures
Source: 1000PS